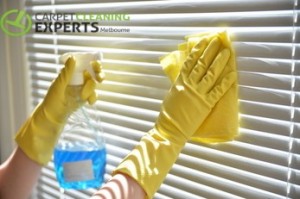 End of Lease Cleaning is a hard and in the same time very substantial task. No matter if you are looking to get your deposit back in full, or trying to get your property ready in time for your new tenants, there is an easy solution for your problems. Leaving this job to professional cleaners will save you efforts, time and even money.
Although carpet cleaning is our main expertise, Move Out Cleaning is also a specialty for our teams of cleaning specialists. The competence and proficiency of our technicians, along the working methods and tested cleaning solutions we provide you with, is how we guarantee you'll be happy with the end result.
Why Book the End of Lease Cleaning Service?
Because we get you the most thorough move out cleaning. How does that sound for a start? Our cleaners work with a pre-determined, detailed checklist which covers all aspect of your home. That's how they never miss a spot. We used the years of experience in the field to learn and developed our bond cleaning service to meet the requirements and expectations of both tenants and landlords.
Here is what you get when you book with us:
*** As a professional carpet cleaning company we can provide you with a service documentation if such is requested within the rent contract when ending the lease***
Thorough cleaning for all the living areas – kitchen, bathrooms, bedrooms, dining room, etc.
Trained and experienced cleaners equipped with specialised machines, suitable also for deep cleaning of carpets and upholstery if such has been requested
Floors mopping, dust cleaning, attention to details and especially to certain areas such as kitchens and bathrooms – cleaning tiles, countertops and appliances,disinfected toilets, baths and shower
Something more, Carpet Cleaning Experts Melbourne also gets you a range of exclusive perks, like:

Service Guarantee
Great flexibility for booking the end of lease cleaning teams
Same rate slots for odd hours, weekends and holidays
Coverage of Melbourne's CBD as well as the areas around
Tip from the Pros: Our end of lease cleaning teams will do their best to provide you the guaranteed vacate cleaning you're looking to get. And as far as getting your bond back is concerned, you can go to the Residential Tenancies Bond Authority's website and get more information on specific topics, like bond conditions, claims, transactions, etc.
Vacate Cleaning Prices
When it comes to bond cleaning the requirements for the service may defer depending on the property itself, landlord and/or real estate agency responsible for the certain unit. We have all the means, equipment and experience to provide professional deep carpet cleaning if requested. Prices vary according to the size of the property and all services included in the booked session.
 
Studio
1 Bedroom
Property
2 Bedrooms
Property
3 Bedrooms
Property
Cleaning Only
$189
$215
$265
$355
With Carpet Cleaning
$215
$290
$360
$499
*Minimum for the service is $189
Among all else, we could provide you with professional curtain cleaning as well as upholstery cleaning service. You can get more information about all the services we provide by just calling our phone line or submitting your request in the online form.